weave 101: get hooked on weaving!
If you're curious about weaving, this is the perfect place to start!
Over the course of this 4-hour workshop, you'll have the chance to design and weave your own fabric samples on an 8-shaft loom, whilst also understanding the principles of shaft weaving. The workshop takes place in Emma's studio, where you can select from a broad range of yarns that you can play and experiment with as you become more familiar with how weaving works. Emma will introduce you to the basic motions of weaving, help you understand how the different structures work, and explain how different warp threadings can impact your designs.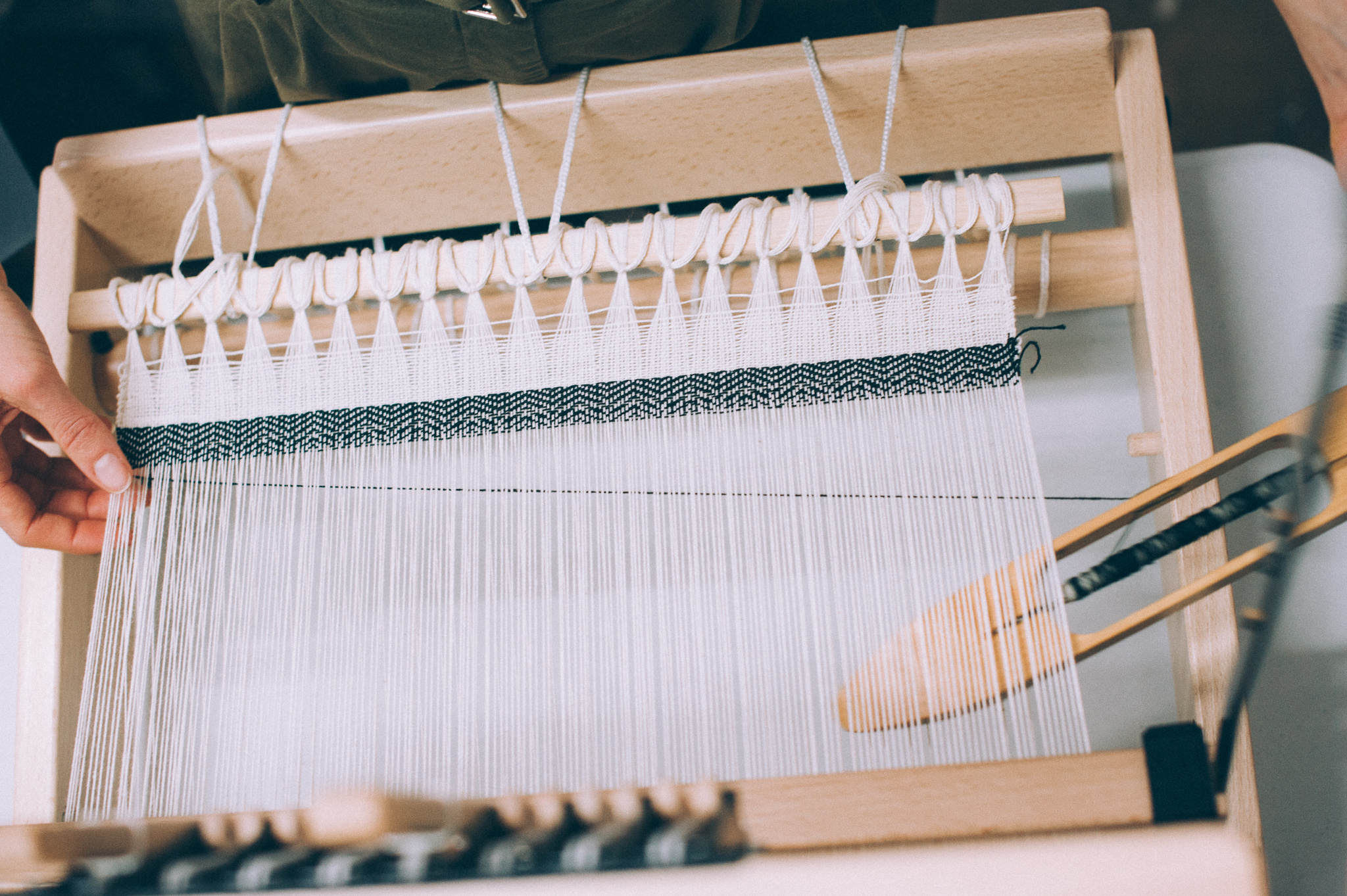 What will I learn?
The basic principles of weaving
How a loom works
How to weave on an 8-shaft loom (straight or pointed draft)
What will I make?
Small samples that can be cut off the loom and taken home
What's included?
Your own loom for the duration of the workshop, pre-threaded and ready to weave
All yarns and weaving materials
Instruction sheets and a glossary of weaving terminology
Beginners catalogue of weave structures
Tea, coffee, water and light snacks
saturday 9 september
14:00 – 18:00
Schönwalder Straße 23, 13347 Berlin
€95
saturday 14 october
14:00 – 18:00
Schönwalder Straße 23, 13347 Berlin
€95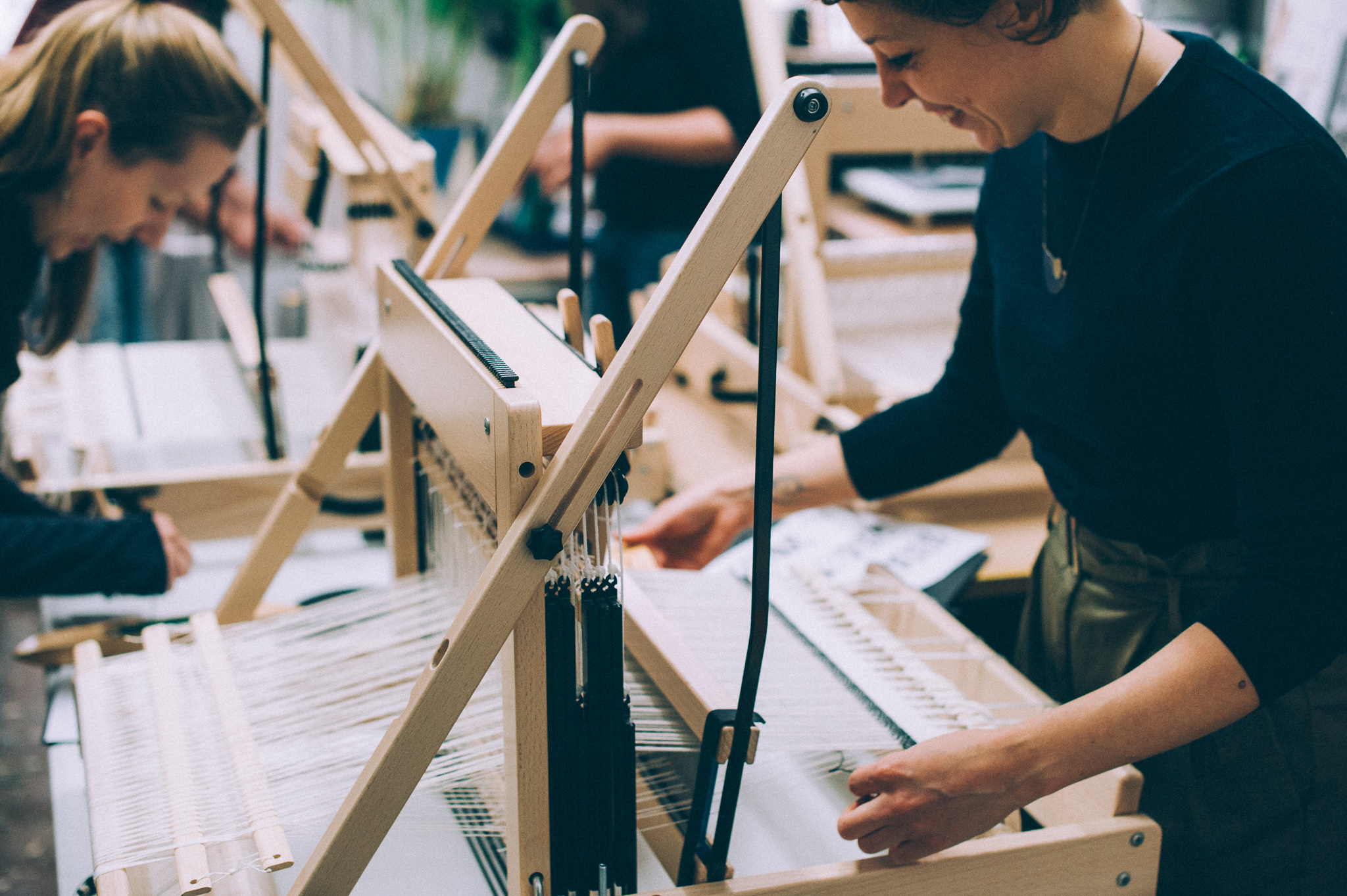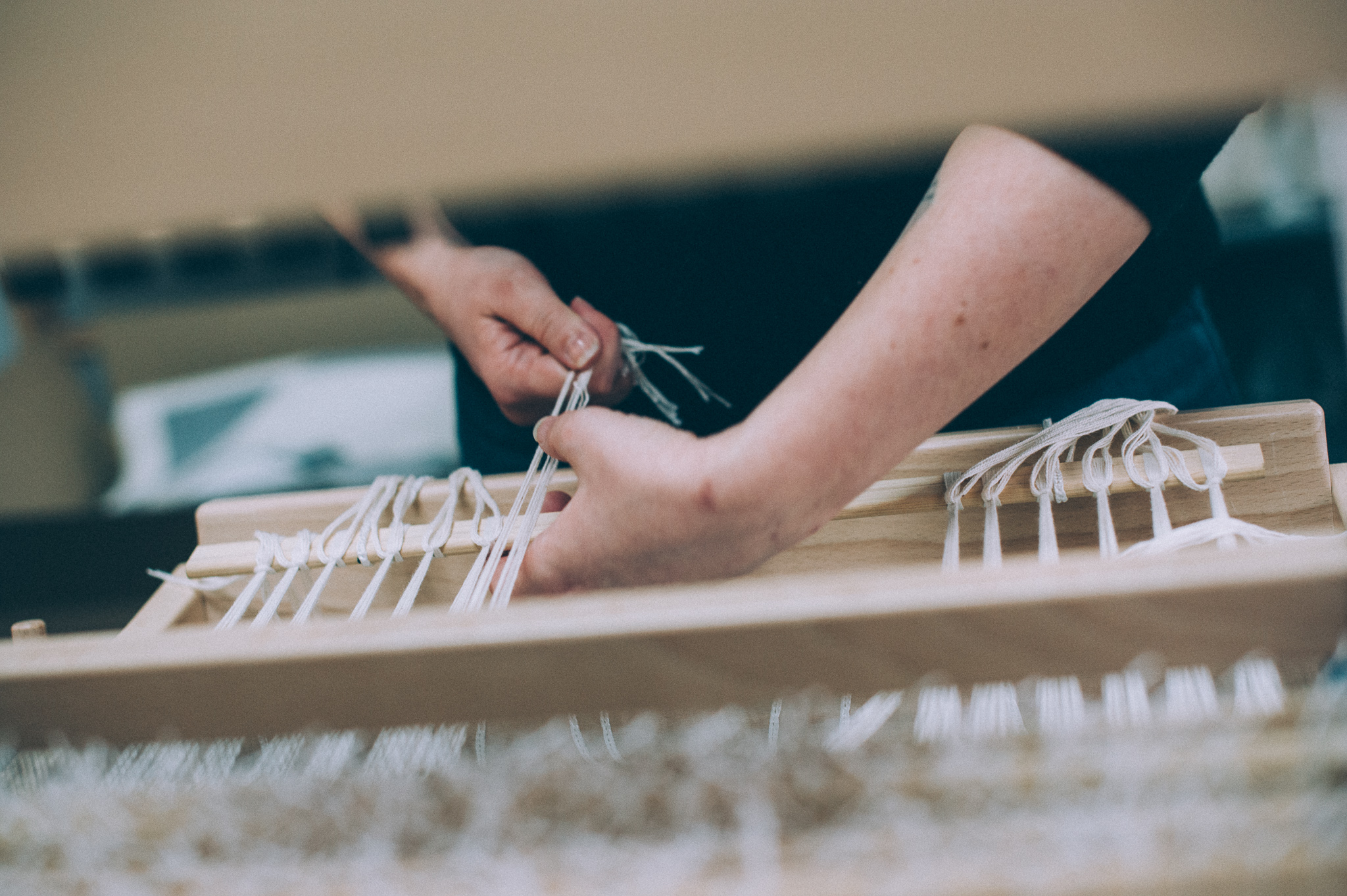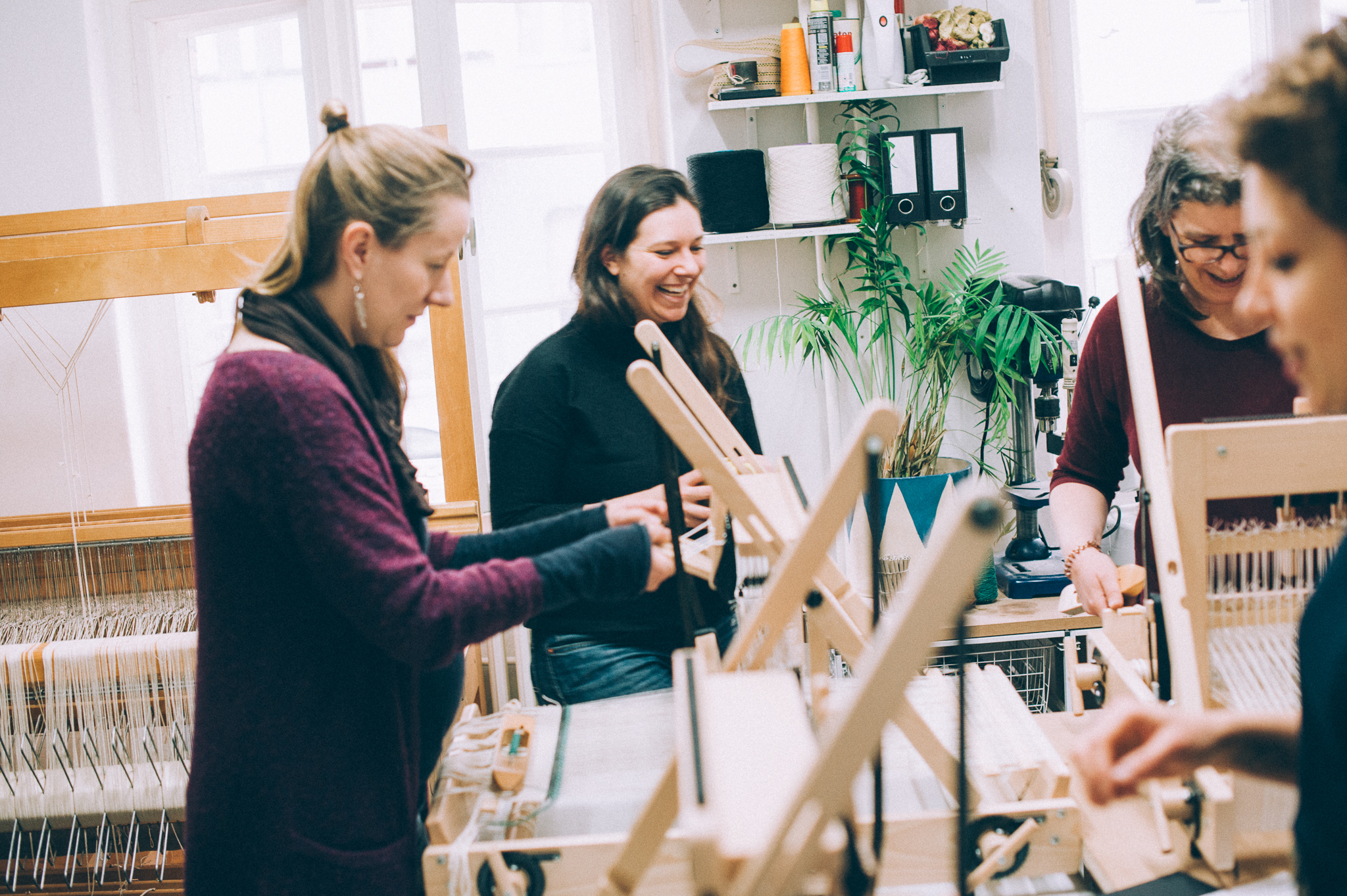 What language are the workshops in?
The workshops take place in English.
Which type of looms do you have?
All the weaving workshops are taught on 8-shaft hand-looms, with a weaving width of 40cm.
How many people are in each workshop?
Each weaving workshop takes a maximum of 4 participants.
I already know how to weave. Are these workshops suitable for me?
This is intended as a beginner's workshop, but more experienced weavers are also welcome to refresh or practice their skills.
How do I get to the workshops?
The workshops all take place at the Wedding studio at
Schönwalder Straße 23, 13347 Berlin
. The nearest U-Bahn station is Reinickendorfer Straße (U6). The nearest S-Bahn stations are Wedding (S42 & S46) & Humboldthain (S1 & S2). Nearby buses are the M27, 120 and 247.
I can't make the workshop, what should I do?
If you're not able to make the workshop, please contact emma@wovenbywood.com so we can try to find the best solution. Cancellations must be made within 48 hours before the workshop to receive a refund. If you would like to transfer your ticket to someone else, you are responsible for finding the replacement participant.
Can I buy a gift certificate for someone else?
You can buy a weaving gift certificate here. The gift certificate will be emailed directly to the recipient, on a date and time of your choice.
Do you offer private workshops?
If you're interested in a private workshop, just contact emma@wovenbywood.com and we can talk about building a workshop that meets your needs. Please note each weaving workshop is limited to a maximum of 4 participants.