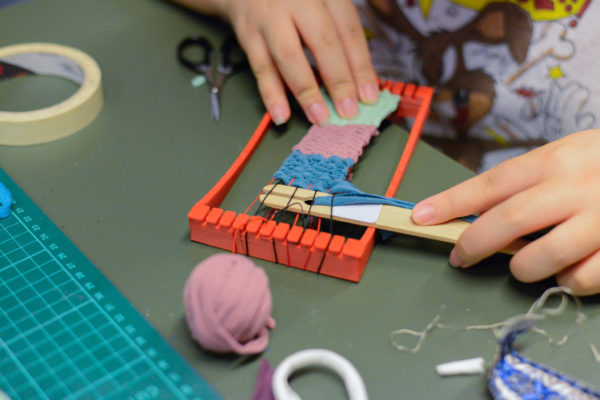 when
2022
where
Berlin, Germany
links
usb-kabeln
A series of short workshops were held at the Deutsches Technikmuseum in Berlin, teaching children aged between 8 – 12 how to use upcycled fabrics to weave their own USB charging cables.
The cables were woven on small 3D-printed frame looms designed by myself and printed by the museum. The warps were made of cotton, with two of the warp threads being replaced by thin electrical wire. The cotton warp threads alternated between black and red, matching the electrical wire and making it easier for the children to know which threads to weave under for each row.
Once the cables had been woven, the children chose from either USB-A, Micro USB or USB-C connections at either end, which I then soldered. Each child then finished their USB cable by using shrink tube and a heat gun to secure the connections.