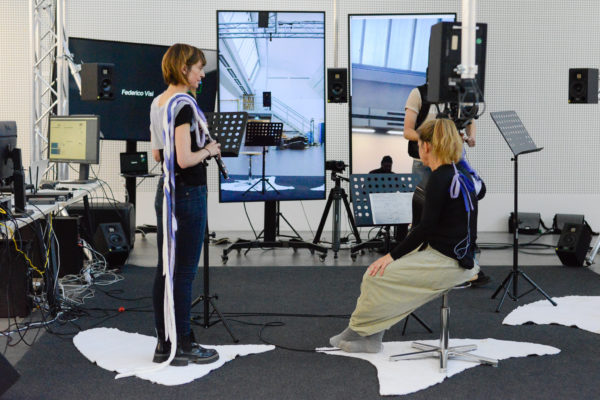 when
2022
where
Berlin, Germany
Piteå, Sweden
links
interwoven sound spaces
Enhancing music ensemble practice through textile and network technologies for distant interaction.
Interwoven Sound Spaces connects ensemble musicians between Berlin and Piteå, using telematic technologies to create a sense of closeness and interconnectedness between musicians and audience.
I designed and constructed the knitted textile sensors and e-textile connections, and screenprinted six rugs to be used in the performance.